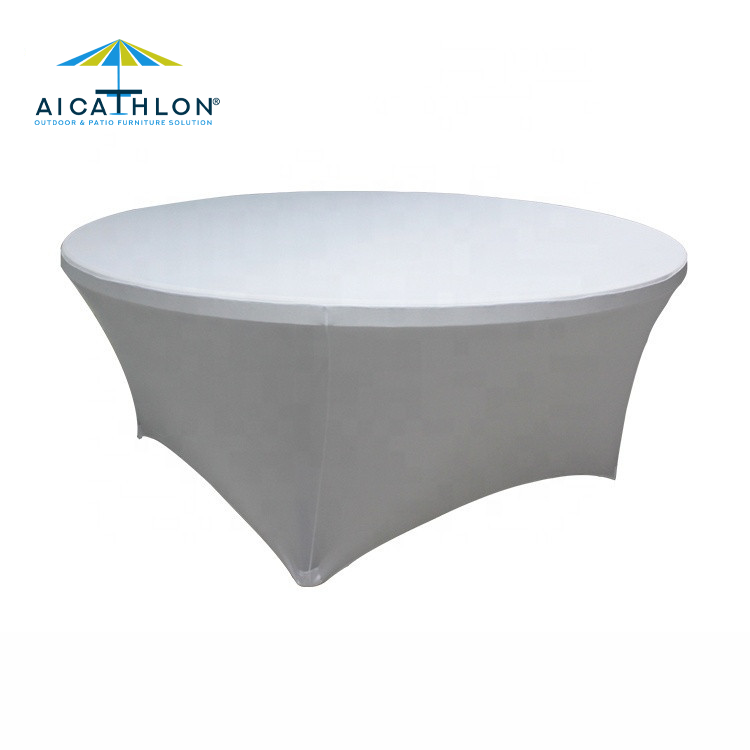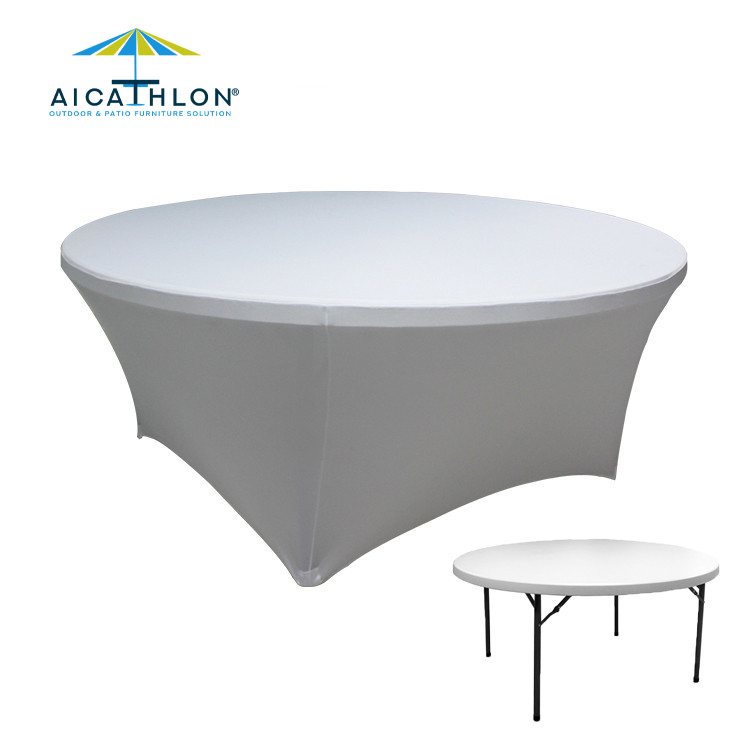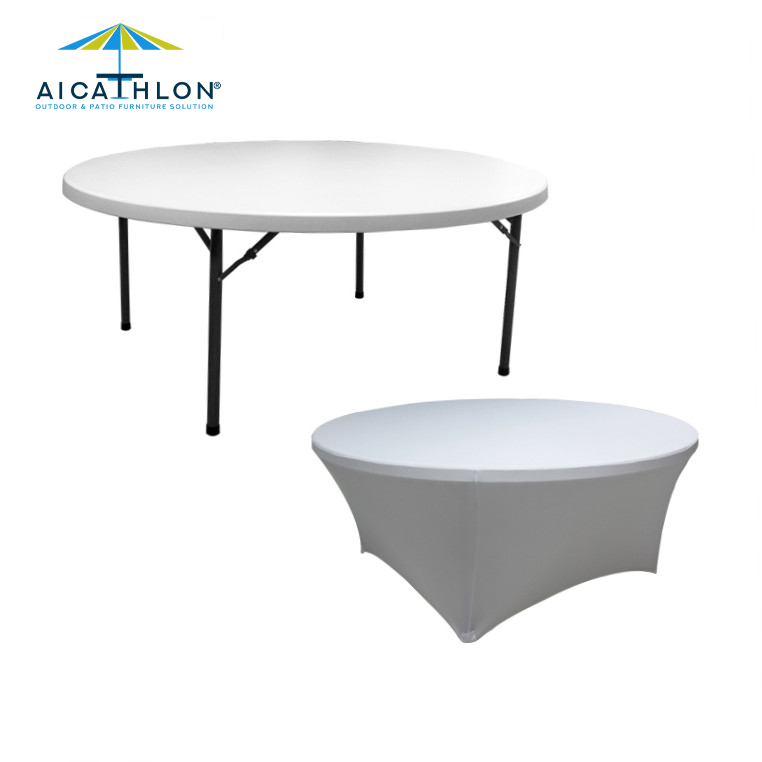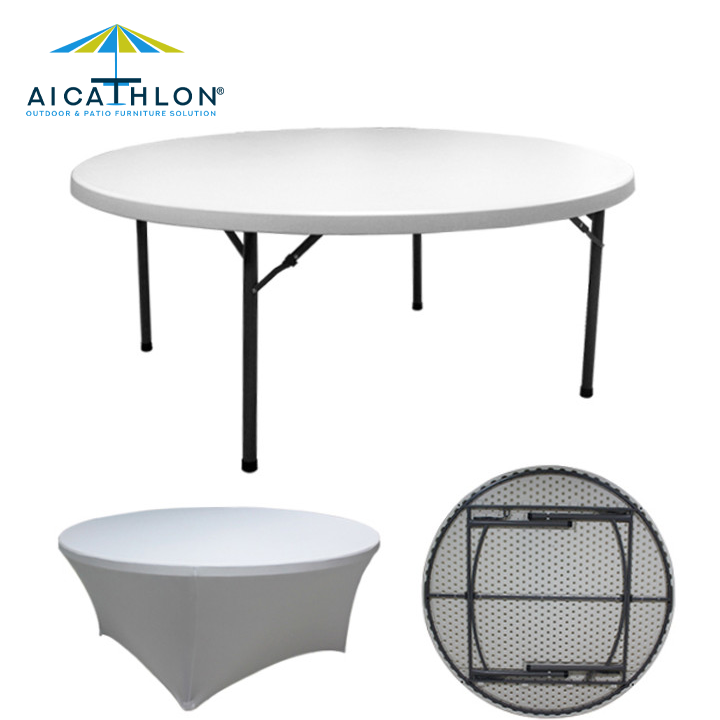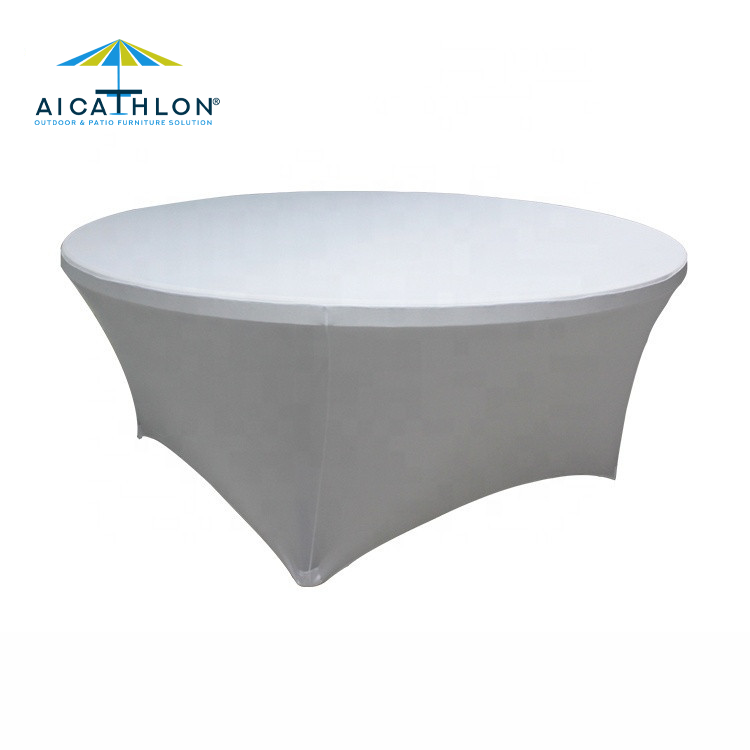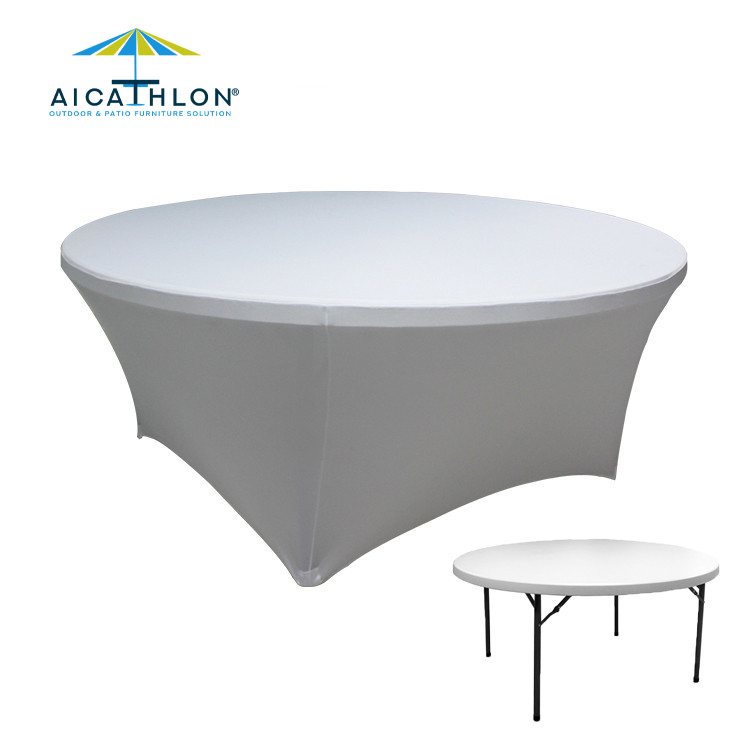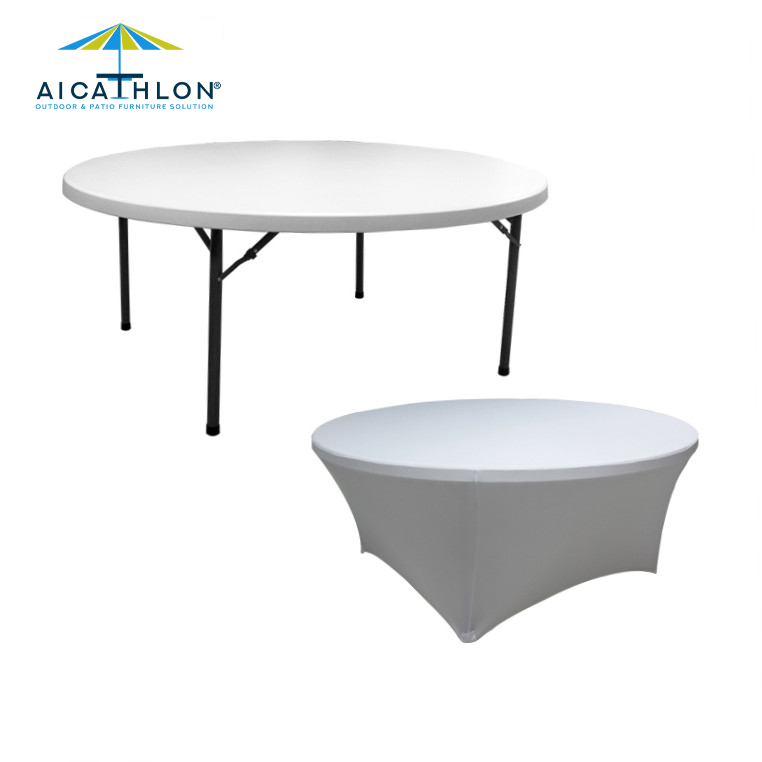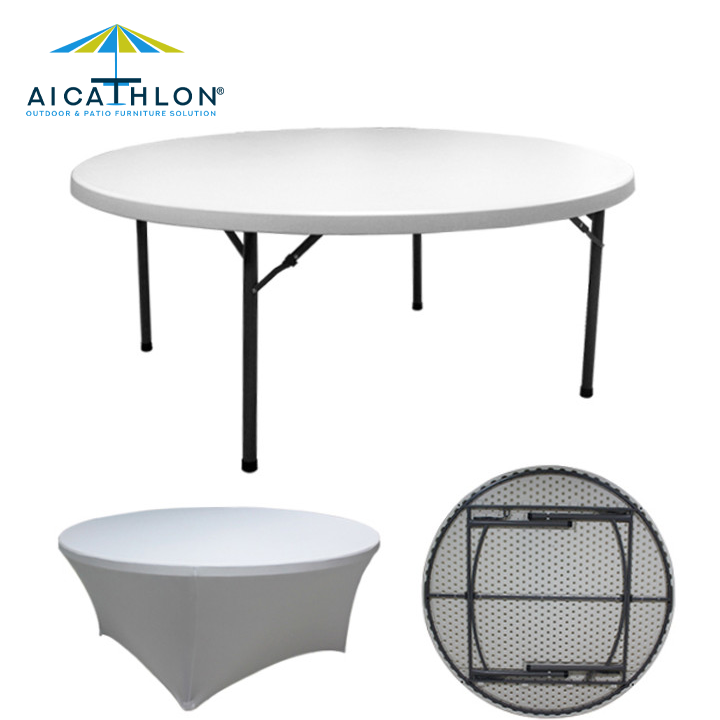 Banquet Spandex Elastic Plastic Folding Table Cover Manufacturer
Item No.AC-RD180   Suitable for D.180*H74cm (Model#AC-Y180/ZY183)
Item No.AC-RD160   Suitable for D.160*H74cm (Model#AC-Y160/ZY165)
Item No.AC-RD150   Suitable for D.150*H74cm (Model#AC-Y150/ZY152)
Item No.AC-RD120   Suitable for D.120*H74cm (Model#AC-Y120/ZY122)
Item No.AC-RD80   Suitable for D.80*H74cm (Model#AC-Y80)
Item No.AC-RD60   Suitable for D.60*H74cm (Model#AC-Y60)
Material:190gsm spandex fabric   
Popular Color:White/Black
Inner packing:1pc per polybag   
Outer packing:50pcs per double wall brown carton box
Product Details
Spandex table cloths protect your tables from dirt, dust and scratches. The wrinkle resistant surface makes the table cloth not need to be ironed before or after use. Reinforced sewn-in leg pockets hold the cover in place to make a tight and professional look. Compared with traditional table cloths, our spandex table cloths are more beautiful and will conceal unattractive table legs, power cords, and turn the table into a stylish look.
Features:
1)High elasticity and stain resistant
2)Keep the Desktop Beautiful and Tidy
3)Easy to carry and clean
4)Durable long lasting
5)Different fabric in color are available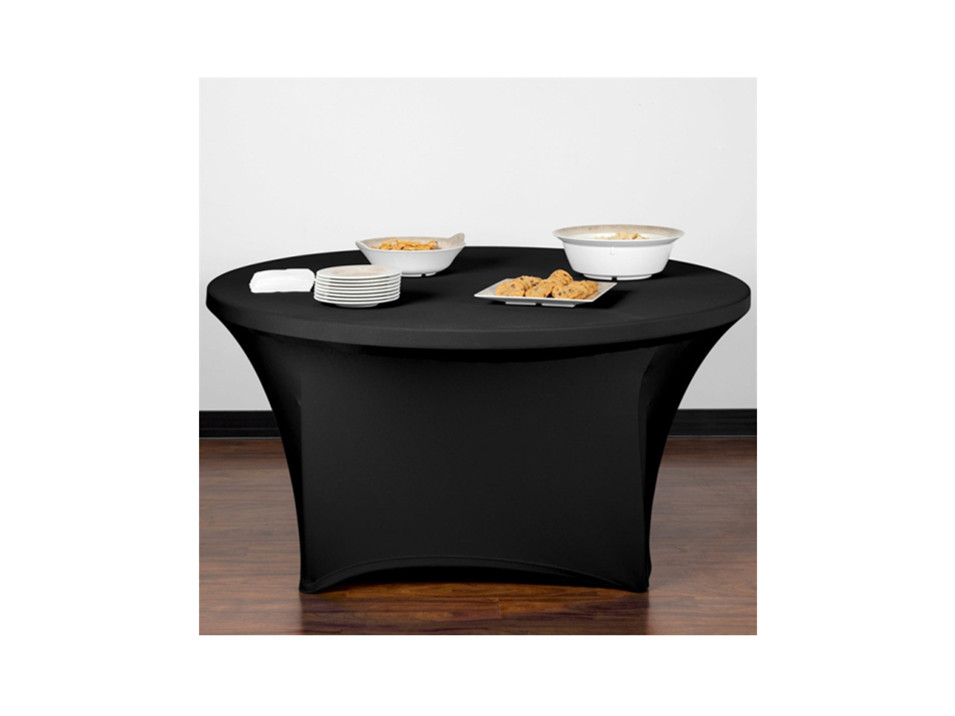 Want to know more?
Please fill out the form, so we can learn more about you and your needs.